No 2020 isn't canceled. Because cancel culture never helped anyone, it's time to learn new things, share knowledge and love for music, raise awareness and grow up all together to enjoy music better. Let's learn from yesterday to build today and enjoy tomorrow more. We create this new section on our website to show you how to consume music differently in 2020, enjoy music from home and support artists and the whole industry.
Today we are talking about: Going back to the roots
Buy these LPs you always wanted
You probably have a wish list of these must-have vinyl records or limited editions you wanted, but you didn't have the money at that time. Just write a list on a piece of paper or your smartphone. You can also use a really cool website, Discogs, and create alarms.
And then, two options:
You can go to your local stores to help independent record stores. Some of them hide real treasures. You can also listen to your heart and buy something unexpected.
You can buy it on DePop or Vinted, a smart way to give new life to an old record. It's the best thing to do if you're looking for something rare released a long time ago.
Share playlists
80s and 90s kids used to make mixtapes for their friends. You may think it's ridiculous but it was actually really cool. Playlists on music platforms like Deezer or Spotify are the new mixtapes. You can also create participative playlists. It's something really interesting to do if for example, you,are more into Pop Punk and your friend is a Hard Rock addict. It's the best way to discover new bands, music genres and understand each other better.
Create a culture club and learn from each other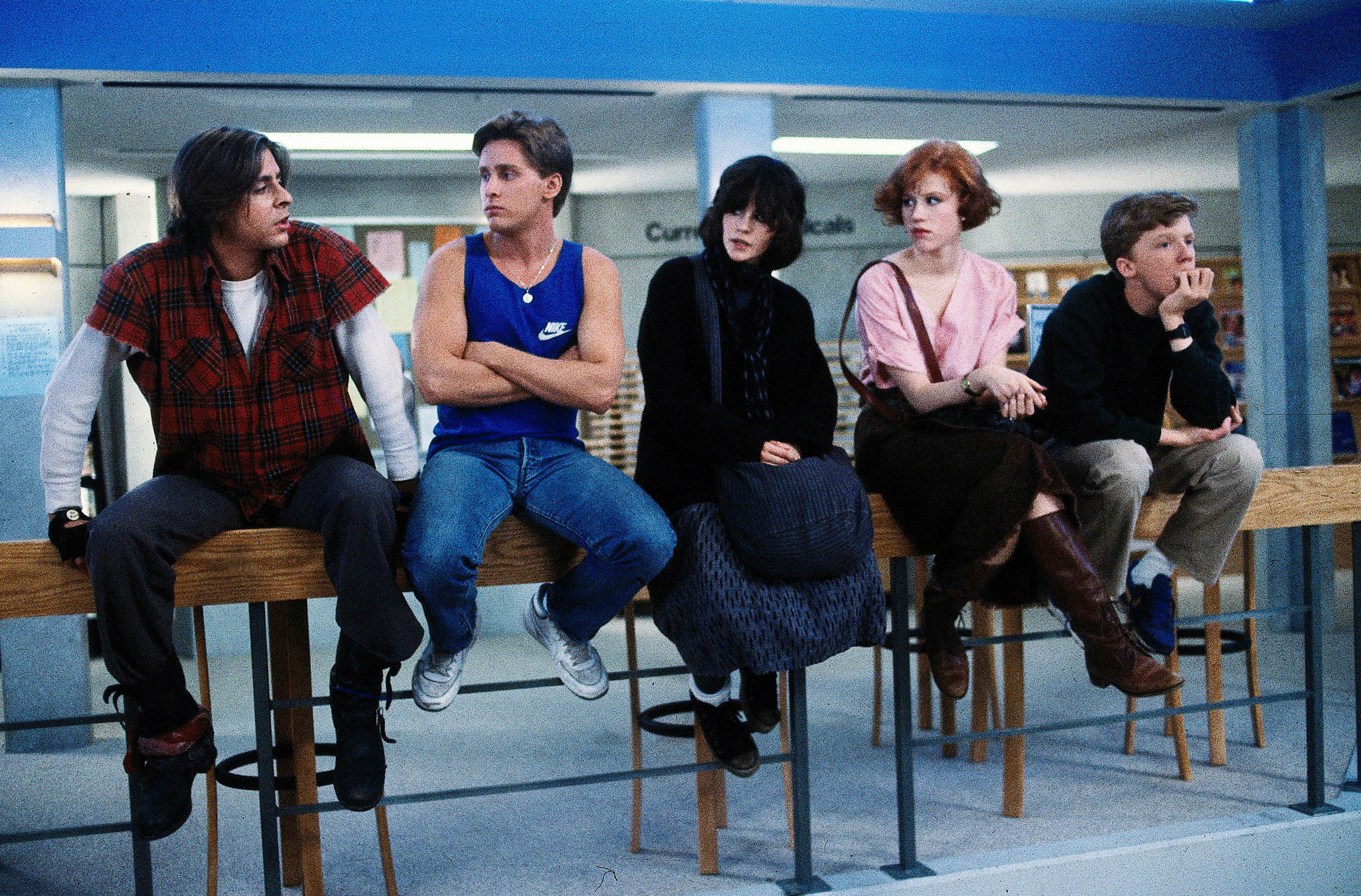 Do you know Discord? You probably heard people speaking about it recently. It's a great place to create culture clubs online with friends. This website/ app is useful to have several conversations at the same time with thematic: music, books, movies… Add categories in it, polls, videos and whatever you want.
It's a really cool way to suggest new bands, listen to music together and then speak about it or just share fun facts or music memories. Artists use it too to exchange with their community.
Listen to podcasts and music web series
It's quite like the radio for music lovers: fun facts, music history, interesting point of views, deep conversation with artists… Podcasts and web series are amazing to teach you things about music and its conception. Ernie Ball has a really interesting web series called String Theory.
A suggested podcast? Sappenin', for sure! But there're a lot of other ones on music platforms and YouTube. Be curious! Some bands are also good at them because they know what they are talking about, like Jim Adkins of Jimmy Eat World in his Pass-Through Frequencies Series.
Listen to bands who inspired your favorite bands
You have probably already heard artists you like speaking about bands who inspired them during interviews. Listen to these bands and the bands who also inspired them. You don't have to like them all, but it's a good exercise to extend your music knowledge and better understand music conception. You will notice really quickly that bands who have same influences but you never associated have actually similarities you never heard before. It's quite interesting. The Album That Saved My Life by Kerrang is a really helpful web series.
And what about checking the suggested artists on Deezer, Spotify or Youtube? Choose a band you like and look at the suggestions. Then, look at the other suggested songs, and so on.
Love a great challenge? Try to listen to a new band every day (or week) with this method.
Order old magazine issues

If you come to this website, you probably read magazines like Alternative Press or Rock Sound. Their old issues are on sale on their official websites, and quite a few music mags do the same (Rolling Stone Magazine, Gusher…). And once again, don't forget DePop!
P.S: Rock Sound also create exclusive LPs and cool packages. Check this out!
Read more and watching old movies

Bands get inspired by other bands but not only; sometimes it's a book, a poem or even an old movie. Take time to learn more about Art that inspire your favorite bands, in general.
(P.S: Do you like this kind of information about bands? I have created a blog for MCR fans.)
DIY
Are you getting bored at home? Be creative and make your own merch. Pinterest will help you find the inspiration, or you can buy patterns on Etsy if you prefer. We do miss the time when bands and fans wrote on their shirts with a marker and cut their own clothes. Find an old t-shirt or steal one from one of your parents, and give it a new life.
Not really inspired? In another article coming soon, we'll share with you some independent artists who create and sell their own merch, photos, stickers, posters, or even canvases.