No 2020 isn't canceled. Because cancel culture never helped anyone, it's time to learn new things, share knowledge and love for music, raise awareness and grow up all together to enjoy music better. Let's learn from yesterday to build today and enjoy tomorrow more. We create this new section on our website to show you how to consume music differently in 2020, enjoy music from home and support artists and the whole industry.
Today we are talking about:
Comic Books to extend your musical universe –
The True Lives of the Fabulous Killjoys, the story behind Danger Days by My Chemical Romance
The year is 2019, more precisely it's December 2019. We're in California, in a desert surrounding Battery City, a place where a few people are still fighting against the evil corporation Better Living Industries (BL/ind.). Emotions controled by pills, extreme censorship (music is prohibited), specific zones, sexual robots… It could actually be a scenario for the real 2020, but it's just a world created by Gerard Way (My Chemical Romance) more than 10 years ago. His mates and him, called the Killjoys, the originals Killjoys, are the Resistance.
Their names? Party Poison (Gerard Way), Kobra Kid (Mikey Way), Jet Star (Ray Toro) and Fun Ghoul (Frank Iero). Their mission? Destroy Better Living and protect a little girl, their only hope. That's the story you can see in the two music videos of My Chemical Romance, Na Na Na and Sing. That's how the Danger Days aesthetic was defined, how the MCR fans became their heirs; the new Killjoys.
Why should I read it?
For the fans:
If you are waiting for new MCR material to be released, reading those comic books is a cool way to go back to 2010 and experience the nostalgia of this era. It's like discover a whole new world, the one inside Gerard Way's head. After reading it, listening to Danger Days becomes a full different experience, even if the songs are not directly connected to the comics. Above all, it's supporting the band financially.
But it's also the opportunity to start reading comic books, if it's not already your thing. It can make you discover other bands and singers. A few of them, not especially in this industry, inspired other comic book artists. For exemple, you can read stories about Yungblud, Poppy, Major Lazer, Gorillaz or even The Doors and buy them on the website of Z2 Comics.
For comics lovers:
You don't really know My Chemical Romance? If you like The Umbrella Academy or Doom Patrol (Gerard Way's other projects), the adventures of the Killjoys are an amazing introduction to their music. It shows you the vibe of their last album and the process of music creation.
Where can I buy it?
The True Lives of the Fabulous Killjoys: California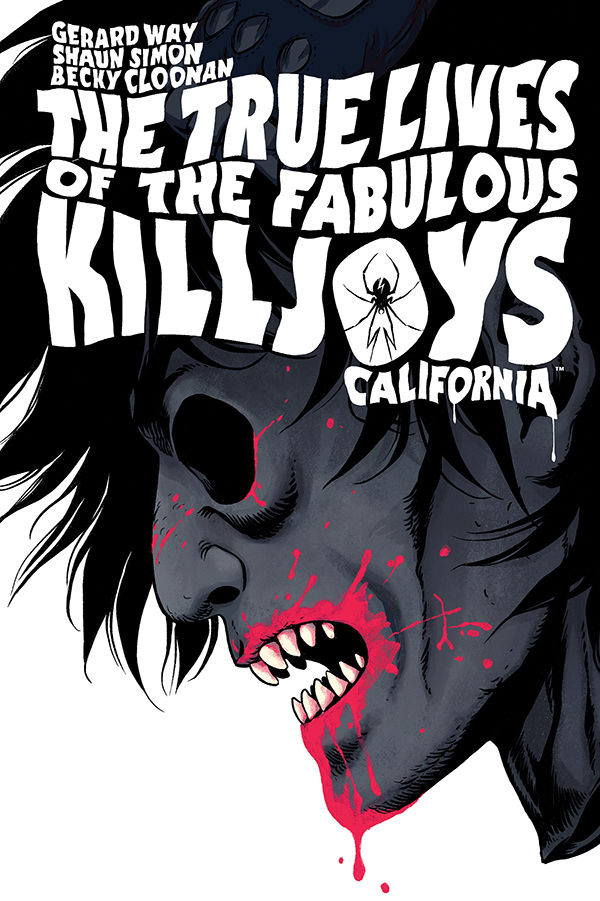 The True Lives of the Fabulous Killjoys: California, has been re-released a few weeks ago. You can buy it on the Dark Horse website. It's a really large book (literally larger than your head) and it contains the 2014 series The True Lives of the Fabulous Killjoys . It's the story of the little girl 12 years after the death of our heroes, how she will survive and seek…revenge.
The True Lives of the Fabulous Killjoys: National Anthem
Another book is coming soon: The True Lives of the Fabulous Killjoys: National Anthem. It's a prequel and it will focus on former Killjoy leader, Mike Milligram. The first issue will be 44 pages long and will be in stores on October 14 (or online, right here).
The future is bulletproof. The aftermath is secondary. It's time to do it now and do it loud. Killjoys, make some noise!