Hey we want to share with you our 15 best memories from the Last Warped Tour and our photos. Enjoy and remember « Warped Tour will stay alive as long as our hearts beat. Forever Warped« .
– Falling in Reverse doing extra shows
What a great news. Falling in Reverse played more dates and offered us some of the craziest mosh pits and crowd surfing of the whole Warped Tour. It hurts but hell yeah it feels good.
– Awsten being Awsten
Wanna hear Awsten speaking about his weird dreams during a workshop, dedicating songs to his one and only Victoria Justice, or just having extra time with his fans because he's so nice? Well, welcome to the Awsten show.
– Patty Walters smart speeches …
supporting Hope for a Day, women, our rights and every fucking thing in this beautiful world. We love one (1) man.
– Discovering The Great Depression on stage and buying the album before everyone else (we're not even sorry)…
And it sounds pretty sick. We've never been that emo since MCR. Gerard Way approves this comment.
– Mayday Parade playing Rock Show by Blink 182 during the last leg feels like an anthem
Blink isn't there? Well. Mayday Parade is here to save our souls. Peace out.
– Don Broco & Simple Plan's new friendship
And teasing us « weekend at Broco »
– Don Broco's circle pits
Want a dancing cowboy in it or just a Simon? Circle pits are so much more fun with Don Broco.
– And T-shirts off
The band also made us feel freeer with the T-shirt song. Being half naked in the crowd at Warped Tour, dancing with strangers for the last time? Can you imagine how sick it was?
– Simple Plan being just kids with each one of us
Here's another anthem of Warped Tour? Probably. Watch us singing and enjoying life all together on I'm Just a Kid cause yeah on Warped Tour we're all just kids, right?
– Breakfast with Champs
Just rockstars and cereals. What else?
– Dicovering our next new favorite bands
'Cause Warped Tour isn't just all about « huge bands » it's mostly about enjoying great music without any discrimination or preconceived ideas. So here we were listening to new songs and meeting new beautiful souls enjoying our cup of water (stay hydrated you know). Above The Noise pretty fell in love with Captan, Grayscale and Sleep on It.
– Enjoying how cool The Maine is after all those years
No wristband, no schedule. If you wanna meet The Maine, just meet The Maine. All day long, the guys just walked around the festival to meet you and sell their album at a really low price. You can also meet John at the tent when you want during the day.
– Meeting our favorite bands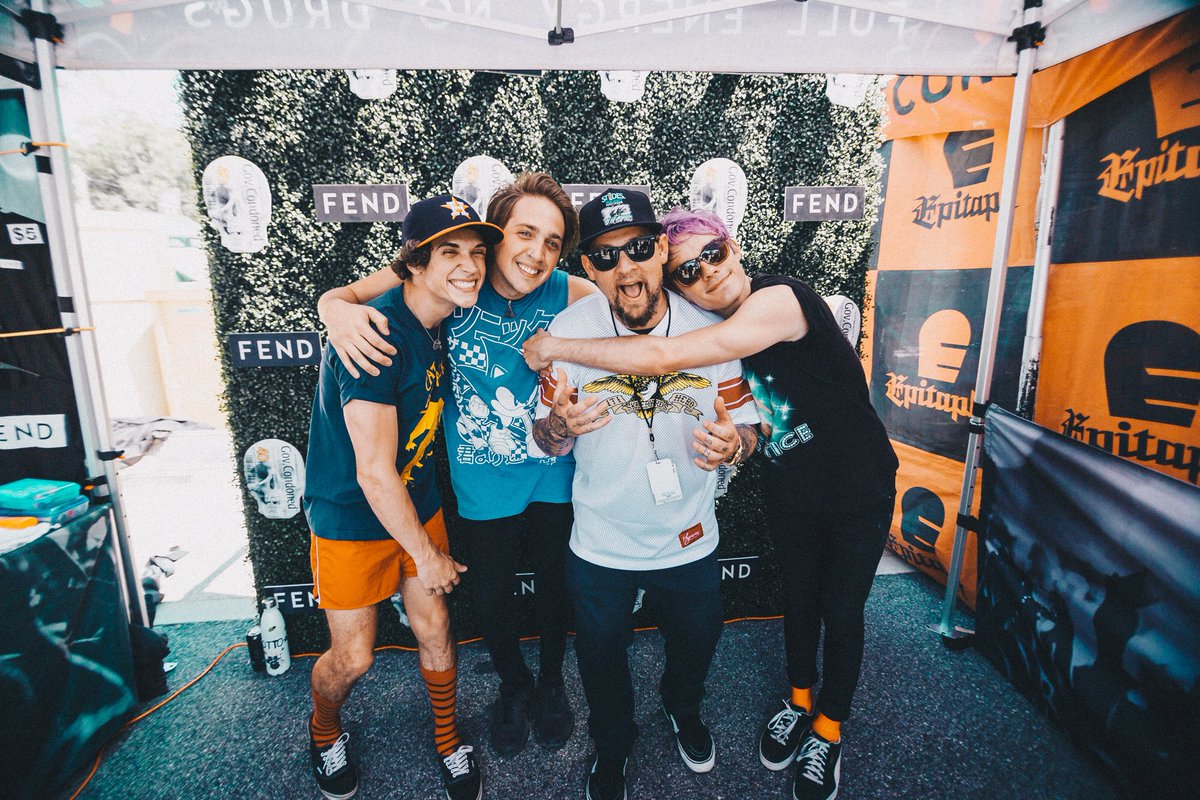 'Cause at Warped Tour you don't only listen to music but you can also meet the bands at a meet & greet or a workshop.
– Buying sick merch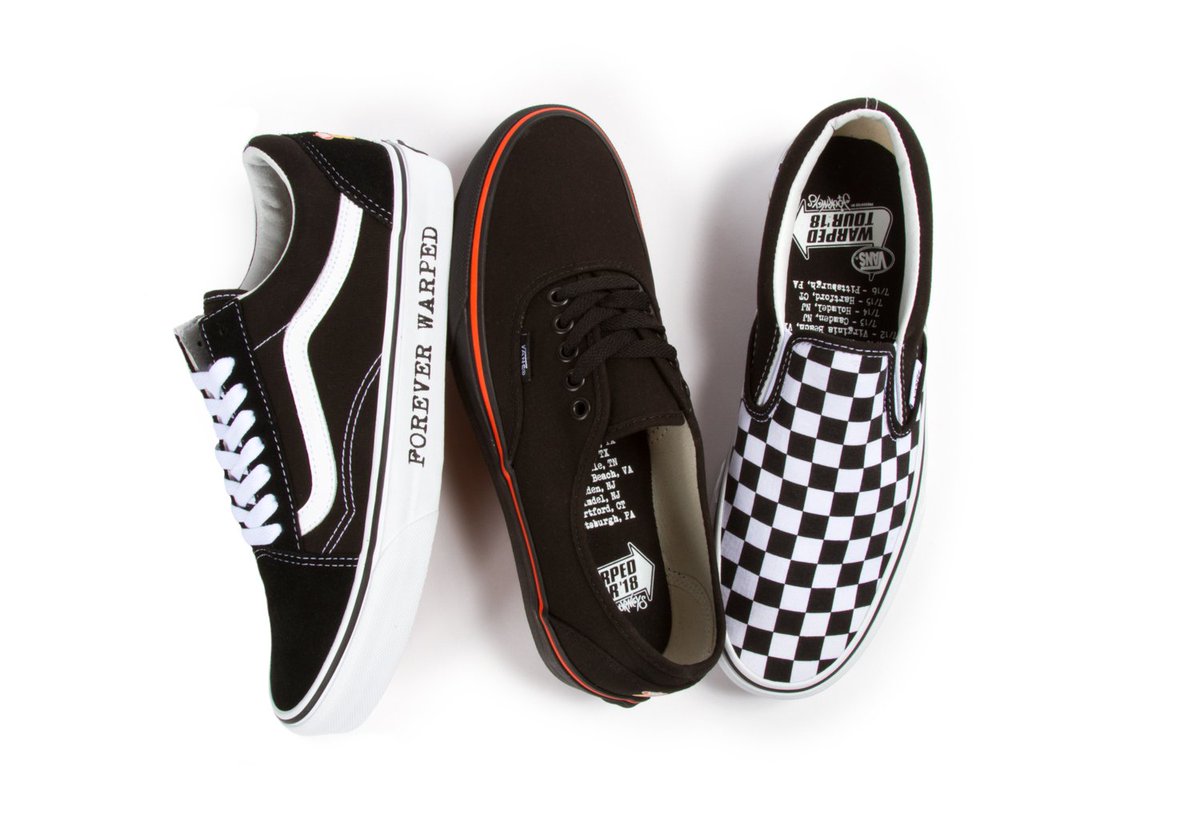 Look at those Vans. Don't be jealous.
Warped Tour is the perfect time to discover some organizations, maybe find the help that you need or just help others. Sounds cute.
And you, what's your best Warped Tour memory? Share it with us on Twitter #WarpedTourMmrs
MORE PICS:
AS IT IS
BROADSIDE
DON BROCO
MAYDAY PARADE
PALAYE ROYALE
REAL FRIENDS
SLEEP ON IT

SIMPLE PLAN
STATE CHAMPS
THE MAINE
WATERPARKS